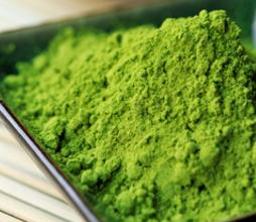 Organic Matcha Tea – 40g Highest Grade
$23.00
Description
Certified Organic Japanese Matcha Green Tea – 40g of the Highest Grade
Grown using traditional Japanese farming methods without chemical fertilizers or pesticides. Our Certified Organic Matcha is 'Ichibancha' (from the first harvest of the year).
It has an excellent bold green colour with a smooth and mellow flavour, without any bitterness.
This highest grade Organic Matcha (powdered Tencha green tea) is designed to prepare "usucha" (thin tea) for the Japanese tea ceremony.
Comes packaged in a protective foil bag. This tea is packaged in Kyoto, Japan and is not re-packaged in Australia therefore ensuring maximum freshness.
Origin: Kyoto, Japan